Knyt happened in 2018, when two best friends, Nihan and İbrahim decided to quit their jobs to invest all their time and energy into the vintage art of machine knitting. They've been always admiring this medium but had no idea about how to use the knitting machine, so they've had to start from stratch. They've become self-taught knitters in the following two years until they've finally reached a point where they believe they can present their wearable art to the world. They've been selling their products all around the globe since then.
They craft all of their pieces on their own in their tiny home studio on a made-to-order basis, with the purpose of preventing waste of material and labor.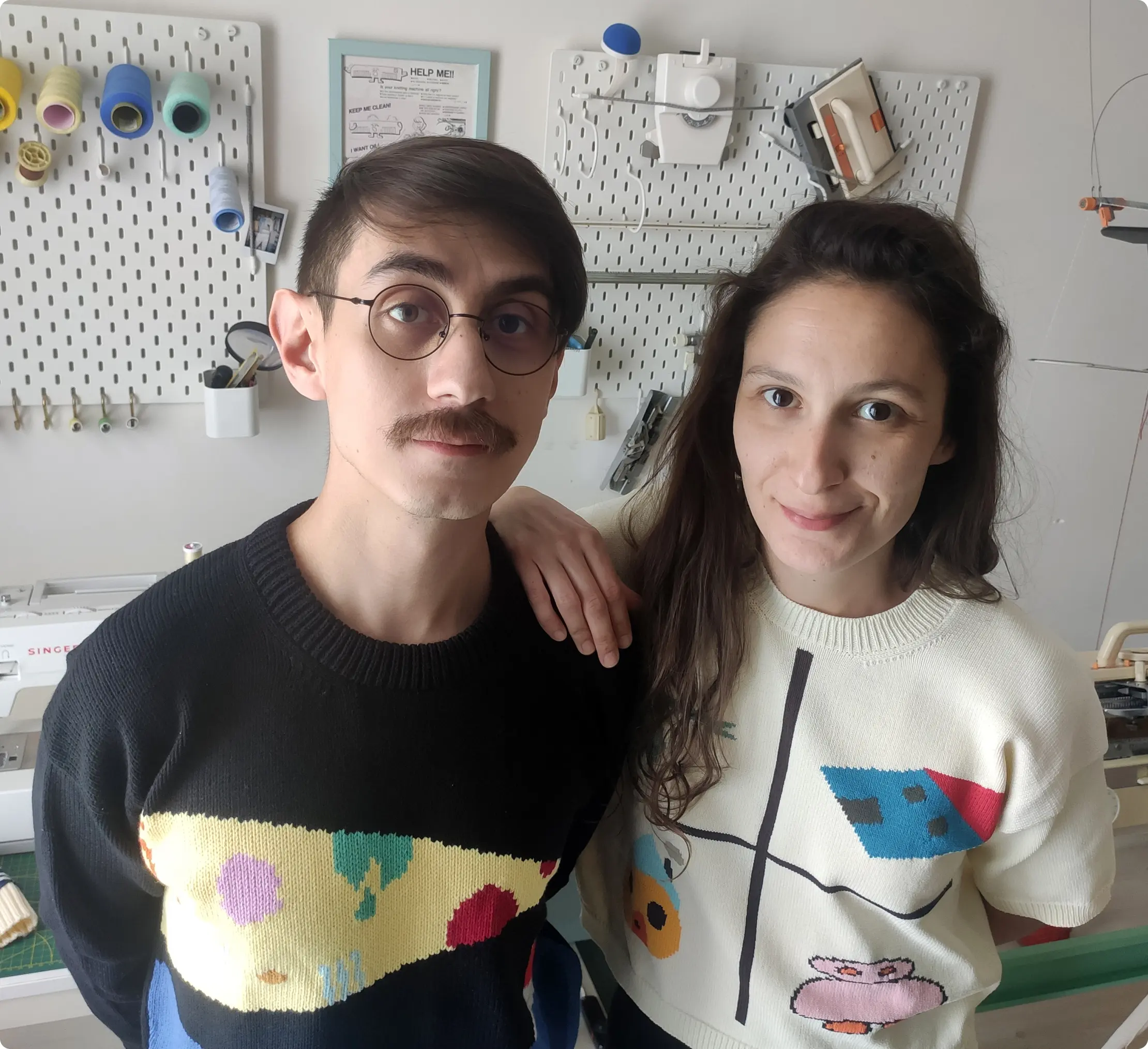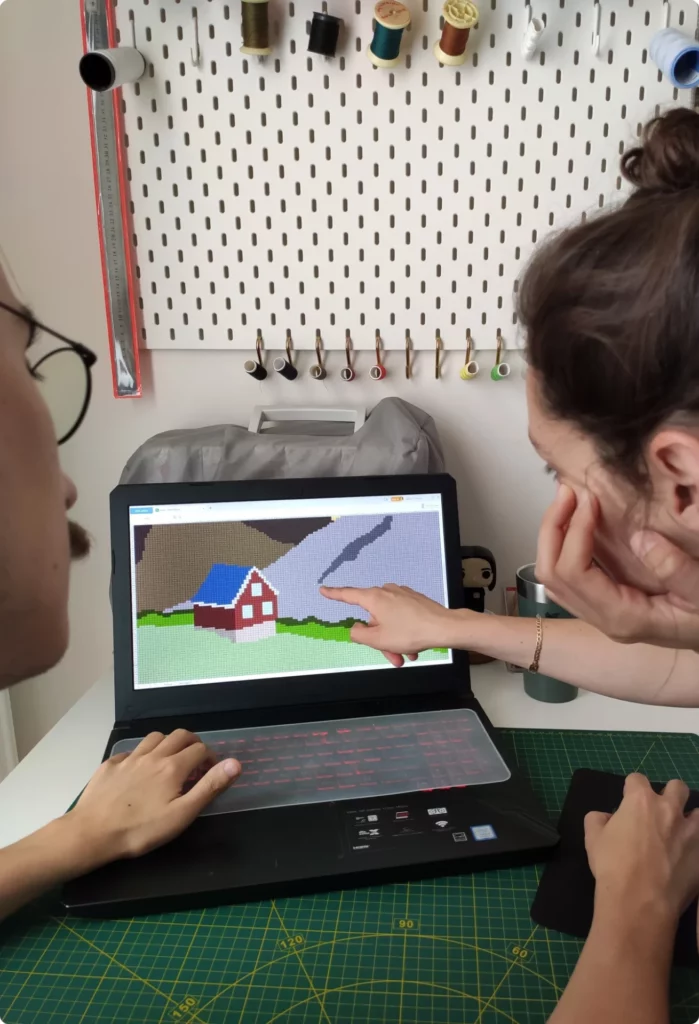 First we draw our ideas on paper, then try to find the best ways possible to translate them into the knitting language. This means altering and adjusting our designs to fit perfectly to our knitted canvas, one stitch at a time. When it's finally ready, we put them onto a pattern and proceed to the next step: knitting.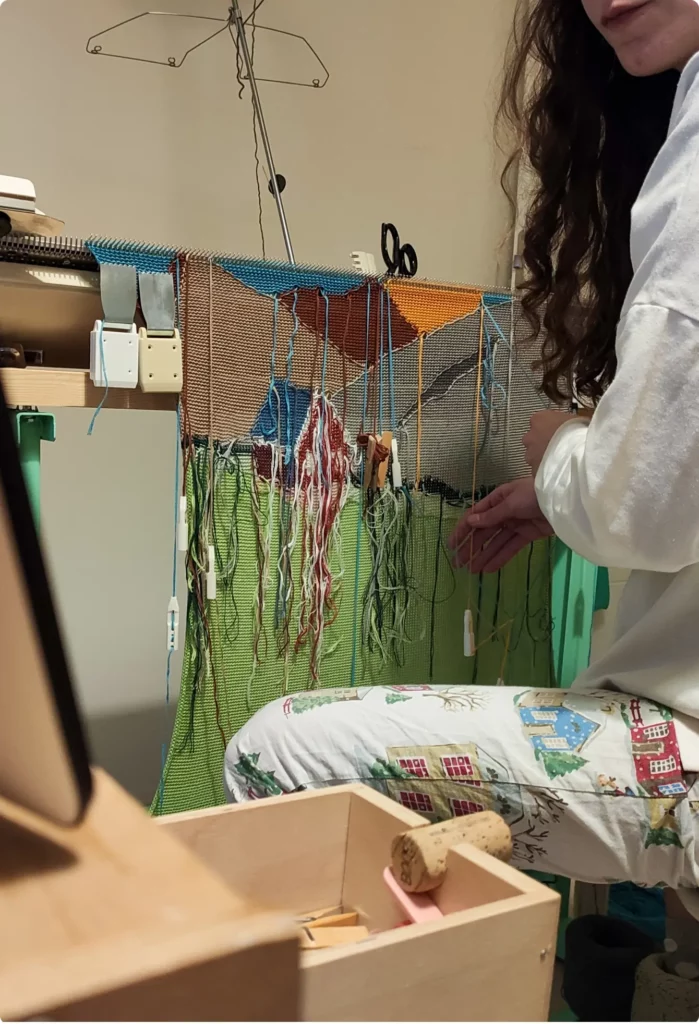 With the pattern ready with our original design on it, we take it to our non-automated vintage knitting machine. The knitting process takes from 3 to 7 seven days, according to the complexity of the design in question. We always make sure that the knitting is done with near perfection.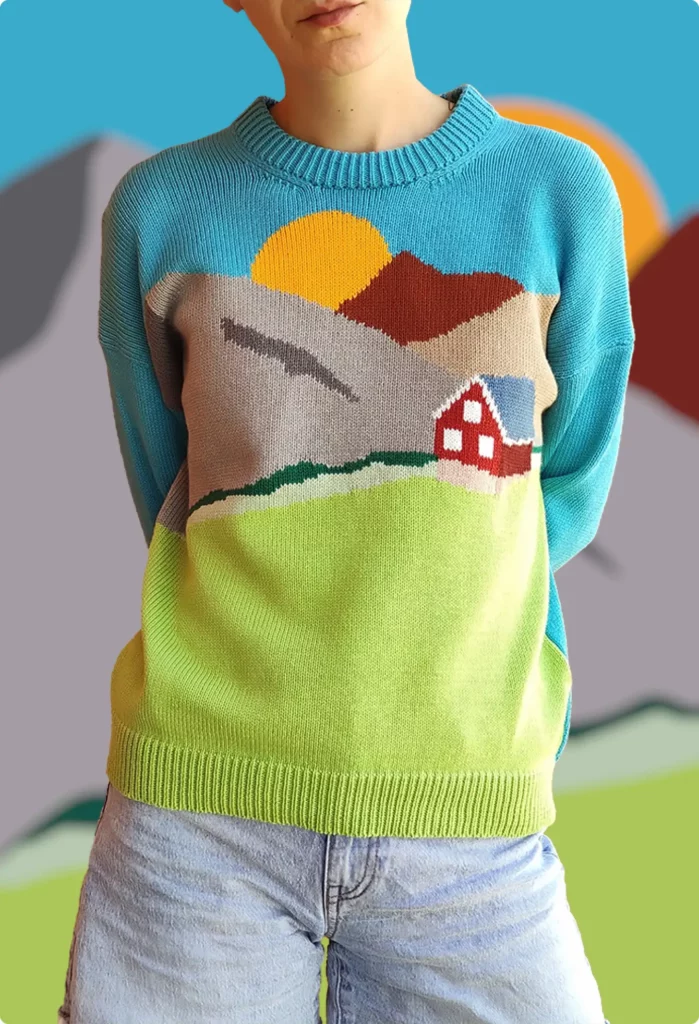 When the pieces are finally knit, we weave them together on the same machine. Then we overlock the pieces with our sewing machine to ensure their durability even more. After all that, we pack and prepare them for shipping.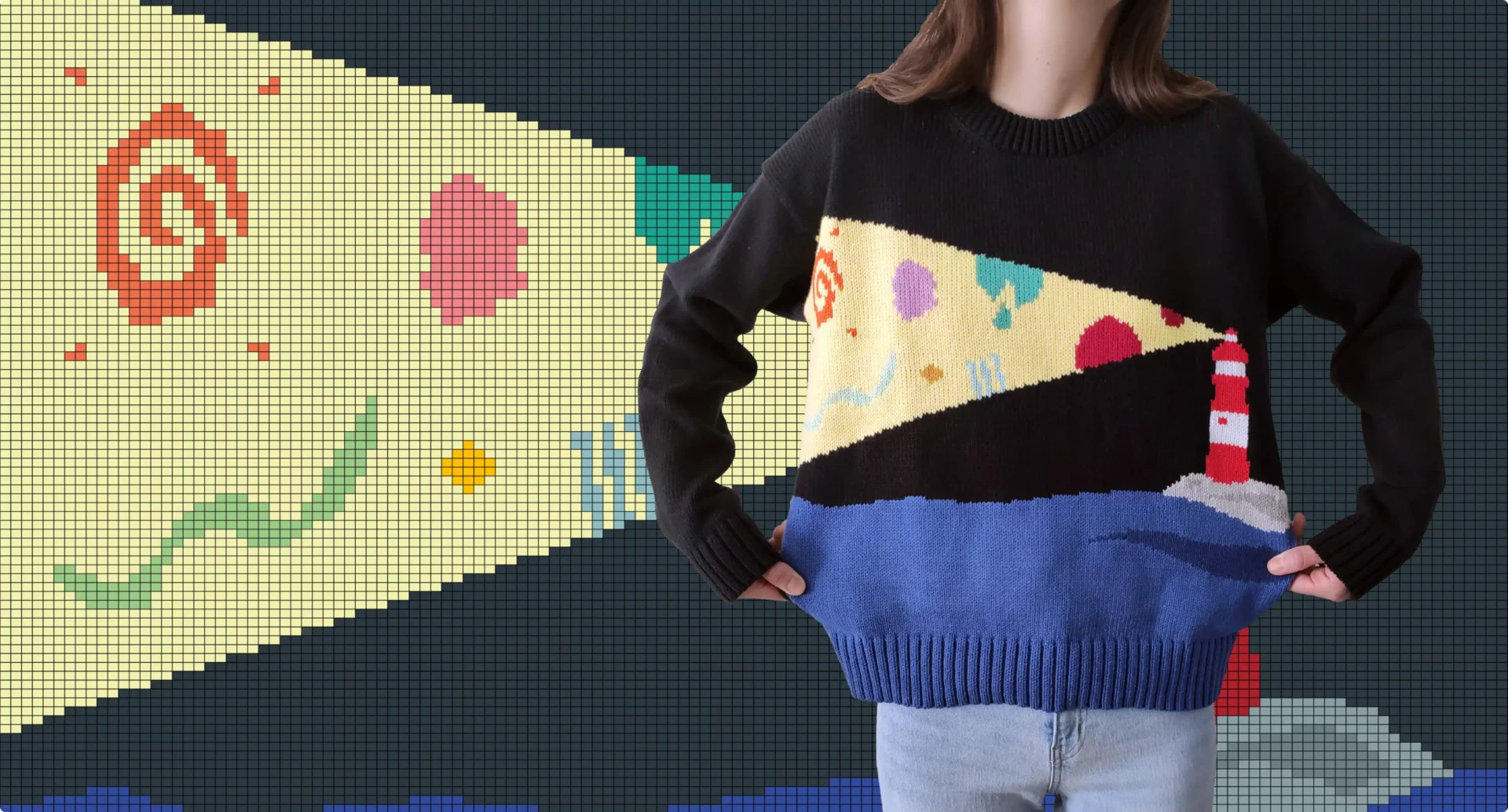 We take pride in our slow fashion mentality, the artisanship and the time that goes into creating these pieces.